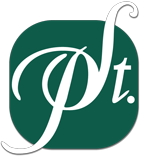 From the Archives: 2006 Adoption Case
For further information about St. Peter Law Offices Adoption Services Click Here.
ADOPTION properly voided because mother was
minor without legal representation… Larson affirmed.
ALO was born to TF and RO in 7/04 when TF was 16.
Although unmarried they initially intended to raise ALO.
However, after 3 weeks TF asked his sister J.Martins if she
and her husband would adopt ALO. Martins, who were pregnant
with their own child, agreed. Throughout the relinquishment and
adoption TF represented her age as over 18, although she was 17.
§42-2-405(2) requires that minors relinquishing parental rights in
direct parental placement adoption must have counsel, which TF
did not, while Martins did. In 12/04, more than 30 days after
termination TF moved to set aside the adoption. Judge Larson
declared the adoption void and ordered return of ALO. Martins
appeal.
Larson correctly concluded that he had no authority to order
relinquishment of TF's parental rights when she had no legal
representation. Martins' assertions of equitable estoppel, judicial
estoppel, and failure to timely appeal are unpersuasive in light of
§42-2-405(2), the importance of which — protecting minors from
uninformed legal decisions — is demonstrated by TF's testimony
that she had difficulty understanding the adoption paperwork,
Martins and Martins' parents called daily to encourage her to
sign, promising that she would be able to visit ALO whenever she
desired, and she would not have given her daughter up had she
known that she would not be allowed to see her any time she
wanted.
Leaphart, Nelson, Morris, Warner, Rice.
Adoption of ALO, 05-328, 3/21/06.
Darcy Crum (Rebeck & Crum), Great Falls, for Martins; Linda St. Peter (St.
Peter & Warren), Missoula, for TF
Copyright by Montana Law Week Co.
Published by permission from Montana Law Week Co.
May not be reproduced or incorporated into any data bank without permission.
Visit Montana Law Week Co. online at http://montanalawweek.com/