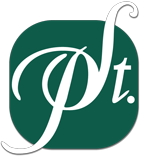 From the Archives: 2002 Lease Case
LEASE: Remand jurisdiction not exceeded… $25,800 lost profits to Defendant affirmed… Defendant entitled to fees as prevailing/non-breaching party… forcible entry/detainer/tortious interference/punitives counterclaims
properly rejected… Harkin affirmed, reversed.

Anderson leased property in 1/89 from Grenfell for his paint & glass business in Missoula. The lease provided that
if Anderson was in default and failed to remedy within 10 days after written notice Grenfell could repossess. Anderson occupied half the premises and sublet the other half to Bice pursuant to a month-to-month tenancy. In 2/91 Anderson relocated and sought to sublet his half. In 10/91 he executed a 5-year sublease with Houldson for the entire premises. Anderson notified Bice 10/24/91 that he had 30 days to vacate. However, Grenfell had on 1/17 sent to Anderson a certified default letter which had been returned unclaimed and which Grenfell I (Mont. 1999) determined had not provided actual or constructive notice. 11 days later Grenfell repossessed by changing locks, which Grenfell I determined effectively terminated the lease. Grenfell sued Anderson alleging, inter alia, breach of the lease and unlawful detainer. Anderson counterclaimed for, inter alia, damages for forcible entry, forcible detainer, and breach of contract. Following bench trial Judge Harkin awarded Grenfell $4,149 plus fees & costs and dismissed Anderson's counterclaims. We
affirmed and reversed and remanded (MLW 11/13/99:1). Harkin concluded on remand that Anderson had breached the lease and the implied covenant for failing to timely pay rent and utilities, entitling Grenfell to $257. He concluded that Grenfell had breached by failing to provide effective notice of default prior to changing the locks, and that the breach interfered with the Anderson-Houldson sublease, and awarded Anderson $25,800 lost profits. He denied Anderson's treble damage claim for forcible entry and forcible detainer and his punitives claim for tortious interference with contractual or business relations. He concluded that neither party was prevailing for purposes of fees. Anderson
appeals.
Harkin did not exceed his jurisdiction on remand. Anderson argues that he exceeded it in entering further findings &
conclusions on Grenfell's original claims when Grenfell had not cross-appealed the initial order and remand did not require further determination of the claims. Harkin did not conduct further proceedings on remand, but amended his original findings & conclusions to bring them into conformity with Grenfell I. He did not exceed the binding decision in Grenfell I and conformed with the law of the case.
Harkin erred in concluding that Anderson was not the prevailing party for purposes of fees. He acknowledged that
Anderson was net prevailing party but also ruled that he was the initial breaching party and denied fees to either, citing Empire Development (Mont. 1989). However, he erred in concluding that Anderson was the initial breaching party by merely being in default. He could not be in breach of the agreement unless he failed to remedy his default within 10 days, a period that only begins running after proper notice, which he never received. Because Anderson was not a breaching party and did not suffer a loss as a result of this litigation (the $257 awarded Grenfell was owed as an undisputed prior obligation), Harkin did not have discretion to deny fees to the prevailing party contrary to the lease. Transaction Network (Mont. 2000).
Harkin did not err in denying Anderson's counterclaims for forcible entry and forcible detainer. Grenfell's changing the locks did not constitute forcible entry, as he broke nothing and entered peaceably. §70-27-102. Nor did he use force, threats, or violence to keep possession. §70-27-103. Anderson's demand letter was ineffective pursuant to §103 as Grenfell had terminated the lease by entering and repossessing. Anderson could not claim a right to repossess under the terminated agreement wherein he himself owed no further obligations.
Harkin did not err in denying Anderson's counterclaim for tortious interference. He correctly found that Anderson had
terminated the Anderson-Bice sublease prior to any alleged tortious interference by Grenfell, and that Grenfell terminated the lease based on a good faith belief that Anderson was in breach. Accordingly, he also correctly denied punitives to Anderson.
Rice, Nelson, Cotter, Trieweiler, Regnier.
Grenfell v. Anderson, 01-268, 10/10/02.
Mars Scott (Scott Law Offices), Missoula, for Grenfell; Linda St. Peter (St.
Peter & Warren), Missoula, for Anderson.
Copyright by Montana Law Week Co.
Published by permission from Montana Law Week Co.
May not be reproduced or incorporated into any data bank without permission.
Visit Montana Law Week Co. online at http://montanalawweek.com/